Our Physical Therapists: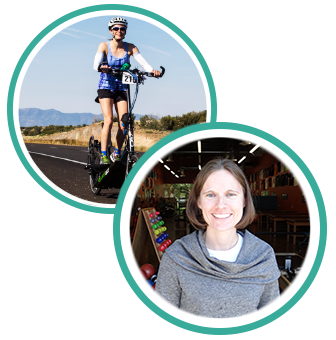 Anna Thatcher, PT, DPT, OCS, SCS, ATC, CSCS, PMA-CPT
Anna graduated from the University of Wisconsin - La Crosse with a Bachelor of Science in Athletic Training (2001) and Master of Science in Physical Therapy (2003). She received her Doctorate in Physical Therapy from Massachusetts General Hospital Institute of Health Professions. She is a Board Certified Orthopaedic Clinical Specialist and Sports Clinical Specialist. She is also a certified Pilates instructor. Anna's clinical experience has focused on pediatric sports medicine. A former gymnast for 15 years, she has a special interest in working with gymnasts and dancers. She is a member of the USA Gymnastics Healthcare Referral Network. Outside of the clinic, she is a lab assistant for the A.T. Still University physical therapy program. She provides athletic training coverage for gymnastics and other youth sporting events. Anna has lectured on pediatric sports medicine topics and co-authored textbook chapters on shoulder rehabilitation, elbow injuries, and lower extremity injury prevention/rehabilitation. When not working, Anna enjoys hiking, traveling, and riding her Elliptigo.
This email address is being protected from spambots. You need JavaScript enabled to view it.

Our Pilates Instructors:
Diana Chrisagis
Diana is married with 3 children. She was introduced to pilates after an extensive surgical procedure on her spine (lumbar fusion). She was in considerable pain, unable to stand straight and not able to perform the most basic daily functions. After numerous bouts of rehab and pain management treatments, her doctors suggested that she try Pilates. After an initial consultation, she never looked back! She felt alive again for the first time in 2 1/2 years. "PILATES SAVED MY LIFE!" Diana was so passionate about pilates that she wanted to share it with everyone. She began her teacher training in 2013. In 2014 she started teaching classes as well as educating her clients about their bodies. Whether maintaining muscle tone and balance or rehabilitating from injury and/or surgery, Pilates can play a vital role in your overall health. Young or old; fit or injured; Pilates is for everyone!
This email address is being protected from spambots. You need JavaScript enabled to view it.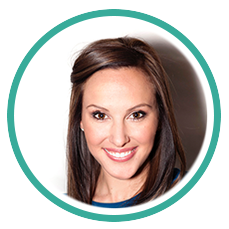 Emily Kredit
Emily's love for Pilates began at the age of 12 when she started cross training for ballet. She continued doing Pilates through high school and college where she was a dance major at University of Arizona. She trained with Karen Clippinger at Cal State Long Beach and became certified with BASI Pilates with a specialization in training dancers in 2007. Emily enjoys working with dancers and young athletes and sharing her passion for Pilates with everyone.
This email address is being protected from spambots. You need JavaScript enabled to view it.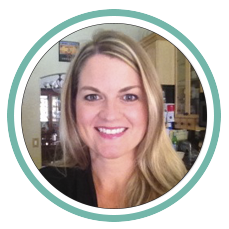 Shelly Prasad
Shelly is married with two daughters. She is an Arizona native. She attended Arizona State University for her master's in Social Work and has lived in Ahwatukee for the last 12 years. Similar to many of our clients, Shelly discovered Pilates as a way to facilitate healing and restore strength after a series of unsuccessful foot surgeries that caused permanent nerve damage and chronic pain. Prior to beginning Pilates, Shelly had tried several different treatments and medications to reduce her symptoms, but had little success. After only a few months of Pilates, she began to feel stronger, had less pain, and was able to stop taking medication. As she progressed in her Pilates practice, her passion grew and she decided to leave the mental health field to help others heal in a different way through Pilates. Shelly began her teaching in 2014 and uses her personal story to encourage others through their own journeys of healing the body with Pilates.
This email address is being protected from spambots. You need JavaScript enabled to view it.
Shi Washington
Shi graduated from ASU Health College with a Bachelors of Science in Health and Wellness. Shi was trained in the Balanced Body method on all the Pilates apparatus. Shi is passionate about health and wellness and has always found joy in moving her body! Like most instructors, Shi didn't choose Pilates but Pilates chose her. Shi played basketball for South Mountain and has since become a Pilates, yoga, weights, running, and dog/cat enthusiast. Shi's passion and excitement for Pilates is evident. Come try out her class!
This email address is being protected from spambots. You need JavaScript enabled to view it.